Read January 2017
Recommended for fans of kick-ass women
 ★     ★     ★     ★    1/2
It is not always easy to say why some books spark our interest, is it? In retrospect, I'm not actually clear on why I added this book to my list, and even less so why I bought it. I know a quartet of reviews from friends at SpecFic drew my attention to it, and a Kindle sale undoubtedly made it an easier choice. I think it is the lure of the elusive strong female character, a woman with determination and discipline coupled with my fondness for the post-apocolypse genre that sucked me in.
I normally do a brief summary in my reviews because my memory is so unreliable, but I think this is one of those books that is unique enough to need no triggers. How to describe it? The set-up reminded me of the tv show Dark Angel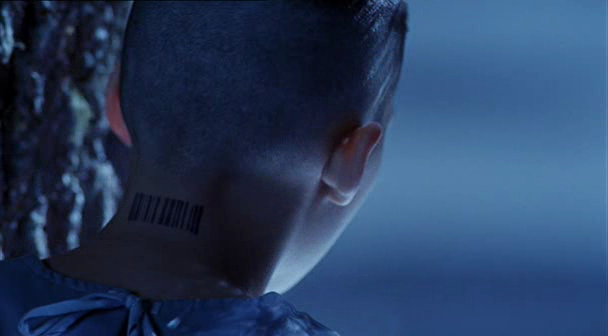 crossed with the setting and world-building of A Canticle for Leibowitz.
The blurb hints at a romance, but it isn't a romantic book about two people meeting, falling in love, yada yada, and if you expect that, you'll be disappointed. It's mostly one of those journeys of self-discovery of a kick-ass woman in a fast-moving plot.
"If she pinned his hand against the jamb it would be a simple matter to snap his elbow with a quick strike. The temptation was so shocking that it froze her in place. Loro saw her hesitate and misunderstood. 'Good.'"
Berg did an amazing job, really. She drew me in with the setting, locked me in with the character and kept the action and plotting moving with the potential seeds of social–and perhaps personal–revolution. That it dovetailed with discovery, self-reliance and perhaps, love, was surprising. By the end, I think the reader knows what is inevitable, but it is no less moving for that.
"The cityens who were left were like the scavengers in the desert, crawling among the ruins with no thought of what had been lost and no goal greater than the day's necessities. Only the Church remembered, and dreamed to make men more than they once were."
In some ways, it reminded me a little–and just a little–of the Kate Daniels books in that there is a nice balance of character-building and plotting with a lead character that is forced into situations where she has to think things through instead of merely complete missions. A lot of the world-building is implied, built by the reader in bits and pieces. Personally, I've always loved the more organic approach of world-building (who thinks about where they live every day in a clear, descriptive fashion?), and I found that while much of it clarified, I'm still left with a lingering sense of curiosity (as is Echo, I think).
Overall, very well written. It's also worth noting that there is a nice sense of ethical complexity to it, as it would have been easy to vilify one side or another. Berg has made it to my 'authors to watch' list.