Read July 2019 ★   ★   ★   ★   
A bit of a slow start that required a reboot, then once I reached chapter seven or so, became very hard to put down.
It didn't occur to me while reading, but when I set out to review, well, there's this Scottish Earther-turned-Martian-rebel repo man, Fergus Feguson, far out in the farthest reaches of the human-occupied galaxy on a run to reclaim a stolen starship for some Shipmaker friends:
He meets up with a friendly, feisty, elderly lichen farmer who turns out to be a good person to know in a pinch, which leads him to her extended family and their neighbor the weapons dealer.

He's in the wrong place at the wrong time and ends up touching off a troublesome series of events that were probably going to happen anyway.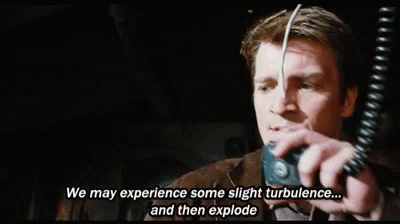 But don't worry, this is a good kind of book.
It was particularly fun in it's use of gravity and deep space, requiring me to think a little harder about the spacial dynamics of what was happening. Yes, there's some problems, but you don't read a book like this looking for them. You strap in and go for the ride.
Recommended for fans of Leviathan Wakes, Blade Runner, Locke Lamora series, Star Wars–you know, fans of rogues with-a-heart-of-gold, fast action and daring heroics.