Read April 2020 Recommended for fans of Sookie Stackhouse  ★     ★    ★    ★
I haven't been this addicted to a series since Anne Bishop came out with The Others. Just like then, I recognize that there are serious philosophical problems with the world, and just like then, Reading Brain Don't Care.™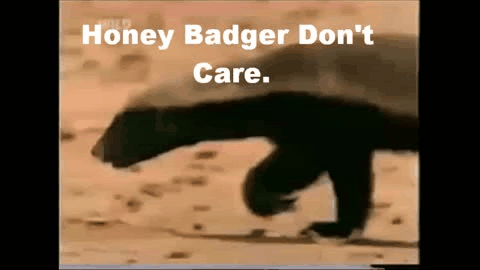 This is the book-crack of quarantine isolation, and I'm thankful I have Kindle Unlimited at the moment, otherwise it would have been $40 on books last night. (can I get a shout from my book-lovers? You know what I'm saying, here).
The good: a main character that is young in some ways, but really doing her best. Yes, I know; that's what they all say, but I think in this book, she walks the talk. She's studying to make up the gaps in her education; she's trying to work, to help give her identity and purpose; she is, as a therapist would say, open to asking questions of the world, instead of making assumptions; and is trying to reach out and connect despite being trust-impaired.
A couple of new creature-types are introduced, which can be a high point urban fantasy. These add nice flavor, and have both an edge of danger and potential interest that could result in positive or negative outcomes. They end up providing some nice emotional counterpoints to the rest of the book's emotion.
There's some nice humor, mostly in the dialogue.
Plotting is decently done. As a non-romance reader, I felt like the life-events/mystery plot and their development were solid, and ran a nice parallel with the changes in Grier's relationship with Boaz.
The bad is that the heroine–like the Others–is super-Spechul-without much work work on her part. So there's some deus ex machina moments for Spechul powers to Save the Day. Your tolerance may vary–in this book, they're pretty prevalent.
Also, Edwards can absolutely not stay away from the paranormal/romance trope of discussing both body size and eating. I'm sure she thinks she has a humorous/modern take on it, with the various characters all telling Grier she has to 'gain some curves back' and making a big deal about how thin she is. She couples this with Grier's insatiable appetite for sweets.
I'll also throw in that to date, the versions of romantic love that have been shared have been admittedly youthful and idealistic. A new one is introduced that might also be a tad… obsessive. Just saying. I mean, this universe is a small one, with 'High Society marriages for life' and arranged marriages and actual thing, but it feels very feudalistic. It is nice that Grier has a gay male friend in a solid marriage as a counterpoint.
So, that said, I stayed up late to finish. I also might have shed a tear or two. I'm sure it was Quarantine Brain. Who cares, right? Reading Brain Don't Care!™